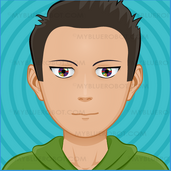 AgentDylan_
Edit
Overview
Edit
AgentDylan_ is a Helper on VanillaVerse, who joined on the 2nd of May, 2015 and became a helper on the 4th of May, 2016. He has 1 cat, enjoys mountain biking and Minecraft.
The server was introduced to AgentDylan_ by his friend and fell on love with it. When asked his opinions on the server, he replied, "BEST SERVER EVER!"
Moutain Biking, Minecraft, VanillaVerse
Dislikes
Edit
Mushrooms
AgentDylan_ speaks 3 languages, English, Spanish and French
AgentDylan_ finds himself hot
Community content is available under
CC-BY-SA
unless otherwise noted.